BMW Dealer near Santa Rosa Beach, FL

Vehicle shown above is the 2017 BMW 3 Series Sedan with optional equipment.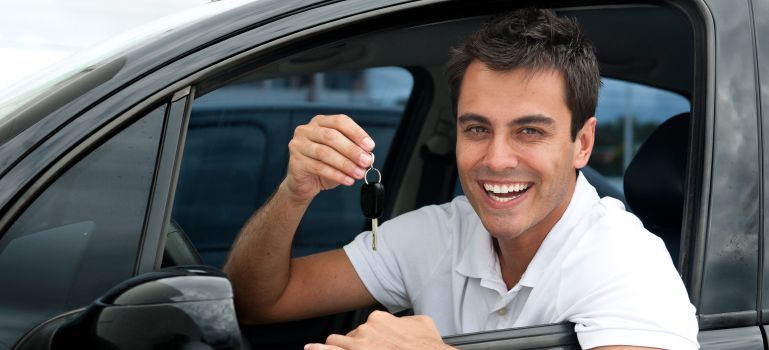 If you are looking for a BMW vehicle that puts the excitement back in driving, head toward your local BMW dealer near Santa Rosa Beach, ZT Motors. Our BMW dealership carries all of your favorite BMW models, and our staff members are ready to assist you with all of your questions, as well as help you take home your dream luxury car for an affordable rate. To learn more, fill out the form below or call our main line at 713-535-9693.
From the classic 3 Series, to the weekend-ready X5, no matter which BMW vehicle you decide to drive, you are bound to make a statement wherever you go. All BMW models are known for their sleek and impressive style, so you can expect to get attention from onlookers while you're cruising down Highway 98. In addition to their sporty design, BMW models also promise inspiring performance ratings that get your blood pumping faster. On the inside, you'll find premium sound systems and infotainment options that keep you entertained on the road. Supple material, eye-catching details, and hand-crafted elements enwrap you in a luxurious feel once you take a seat inside one of BMW's stunning vehicles.
Now that you know why BMW models make excellent driving companions, it's time to see your nearby BMW dealer near Santa Rosa Beach to view what we have in stock. Our skilled sales associates can lead you toward what you are looking for when you visit us. However, you can also see our entire BMW selection here on our site. Feel free to take your time with searching through our many options, or, if you have certain criteria in mind, take advantage of our customization tools. You can specify your search by model, color, trim, engine type, transmission, and more. From here, you are able to schedule a test drive, send everything you find straight to your mobile device, and request more information on the models that pique your interest.
Here at ZT Motors, we are constantly improving our customers' car-shopping experiences by providing them with unique programs like our 14-Day Satisfaction Guarantee*. You are allotted up to two weeks to decide whether or not the vehicle that you purchased from us is a perfect fit, and if it doesn't end up working out, you can exchange it for a different vehicle. Better yet, we'll put full credit toward your new choice! We also have a passion for giving back to the community to make life in the surrounding area better for everyone. We reinvest in charities and non-profits, and our employees volunteer at organizations to make a difference for the better*.
We are your local BMW dealer near Santa Rosa Beach, FL, here at ZT Motors, and we are ready to help you make a BMW vehicle yours to keep. Visit one of our BMW location to learn more! Our BMW dealership is located at 1000 N. Beal Pkwy in Fort Walton Beach, FL.
(* Indicates required field)
Sales Hours
850-863-8349
| | |
| --- | --- |
| Monday | 9:00 am - 7:00 pm |
| Tuesday | 9:00 am - 7:00 pm |
| Wednesday | 9:00 am - 7:00 pm |
| Thursday | 9:00 am - 7:00 pm |
| Friday | 9:00 am - 7:00 pm |
| Saturday | 9:00 am - 6:00 pm |
| Sunday | Closed |
Testimonials
5 star review
June 15, 2016
5 star review
June 11, 2016
5 star review
June 6, 2016
5 star review
June 5, 2016
5 star review
May 27, 2016
5 star review
May 26, 2016
5 star review
May 23, 2016
5 star review
May 12, 2016
5 star review
May 6, 2016
5 star review
May 3, 2016
5 star review
April 27, 2016
5 star review
May 24, 2016
5 star review
April 19, 2016
5 star review
April 14, 2016
5 star review
April 7, 2016
Google+ Review
July 1, 2016
Read More